Car Accident Lawyers Queensland
Car Accident Lawyers Queensland
Car Accident Lawyers Queensland
Injured in a car or road accident in Queensland?
We will help get the compensation you deserve.
If you've been injured in a road or transport accident you may have a claim for compensation.
Accidents involving vehicles are an unfortunate part of life in our modern world.
If you're injured in a car or road accident in Queensland, you may be eligible to lodge a claim for compensation under the Compulsory Third Party (CTP) insurance scheme if the accident was the fault, whether total or partial, of another party.
To make a CTP insurance claim, you'll need to:
Report the incident to the police (you'll need a police report for investigation)
Find out the CTP insurer for the at-fault vehicle and submit a Notice of Accident Claim Form
Get a medical certificate from your GP listing your injuries
Zaparas Lawyers are happy to assist you lodging your CTP claim. We understand this can be quite a daunting process, so we are happy to assist you every step of the way.


Who can make a CTP compensation claim?
Any person injured, both physically and/or psychologically, in a car or road accident in Queensland can claim compensation against the CTP insurer of the at-fault vehicle.
You can be a pedestrian, passenger, cyclist, motorcyclist or driver, as long as the accident was the fault (total or partial) of someone else and the accident occurred in Queensland or involved a Queensland registered vehicle.
The at-fault driver, unfortunately, is not eligible for compensation through the CTP scheme. (Though they may be able to turn to their superannuation insurances like TPD or income protection for some level of coverage).
In most cases, an injury can include a recurrence, aggravation, acceleration, exacerbation or deterioration of a pre-existing injury.
CTP insurance also provides assistance for those who have lost a loved one due to a car or road accident.


What does CTP cover? What CTP entitlements are available?
If you're injured in a car or road accident in Queensland that was not your fault, you may be eligible for a range of benefits through CTP insurance, including:
Loss of past and future income, including superannuation benefits
Medical and treatment expenses, including rehabilitation
Personal care and support services
Special damages, like medication, travel, and aids
Pain and suffering
It's important to note that in Queensland, CTP insurance claims are generally paid out only in lump sum compensation rather than weekly benefits.
The National Injury Insurance Scheme (NIIS), which is separate to the CTP scheme, will look after you if you've sustained serious personal injuries that require lifetime help.


Are there time limits to lodging a CTP claim in Queensland?
Yes. Personal injury claims that fall under the Motor Accident Insurance Act 1994, such as CTP claims, are held to specific statute of limitations.
Car or road accident injury claims must be made within nine months of the date of injury (or as soon as the first symptom of injury occurs); or within one month of consulting a lawyer.
Even after nine months, you can still lodge a claim up to three years after the accident, but you'll need to provide a reasonable excuse for the delay.
If the claim is being lodged with the Nominal Defendant, there is a time limit of three months.


How long does a CTP claim take?
A CTP claim can take anywhere between six months and three years to resolve. In 2020, the average claim length was about 16 months.


What is Compulsory Third Party (CTP) insurance in Queensland?
In Queensland, the CTP scheme is a common law "fault" based system that covers the owner or driver of a vehicle that caused injury to other road users. For example, your CTP policy covers liability for personal injury and related compensation costs if you're found to be at fault for a car or road accident.
Every vehicle owner must pay CTP insurance as part of their registration. So, as long as your vehicle is registered, your CTP insurance policy will cover you.
There are four insurance companies that offer CTP insurance in Queensland including RACQ, Allianz, Suncorp and QBE.
Note: CTP insurance does not cover any type of property damage. You will have to turn to their comprehensive insurer for this.
Why Zaparas Lawyers?
At Zaparas Lawyers, our experience and expertise with motor vehicle accidents lets us work with you to establish the full extent of your claim and the benefits that you're entitled to receive.
We understand that when you're injured, your family and friends can feel the impact of your accident too.
We know our clients rely on us to get the best outcome, which is why our road compensation experts will focus on getting you the benefits and compensation you're entitled to.

What we offer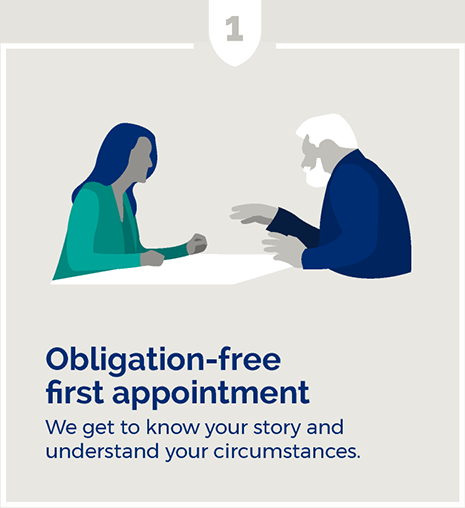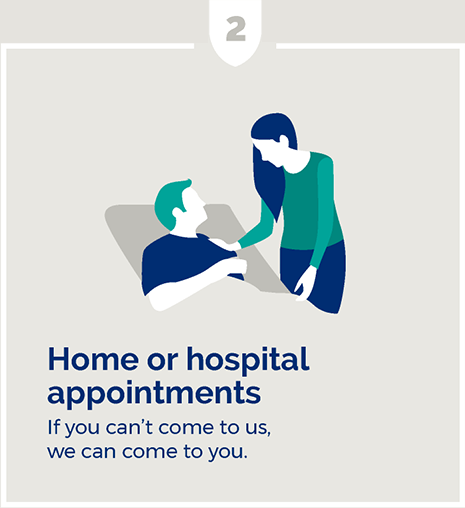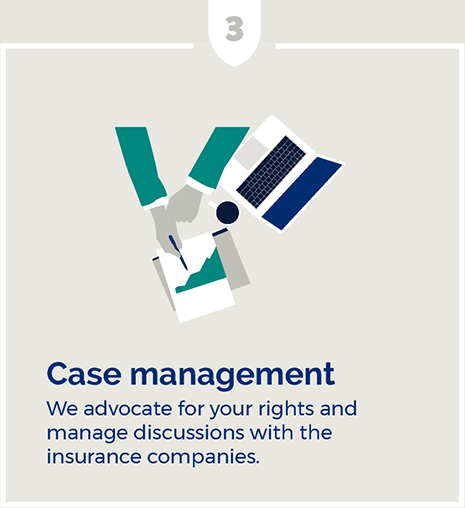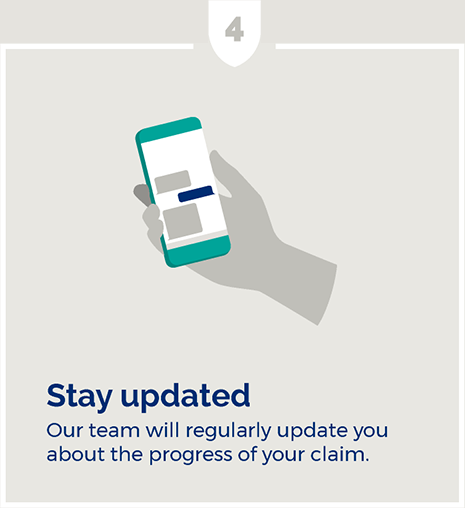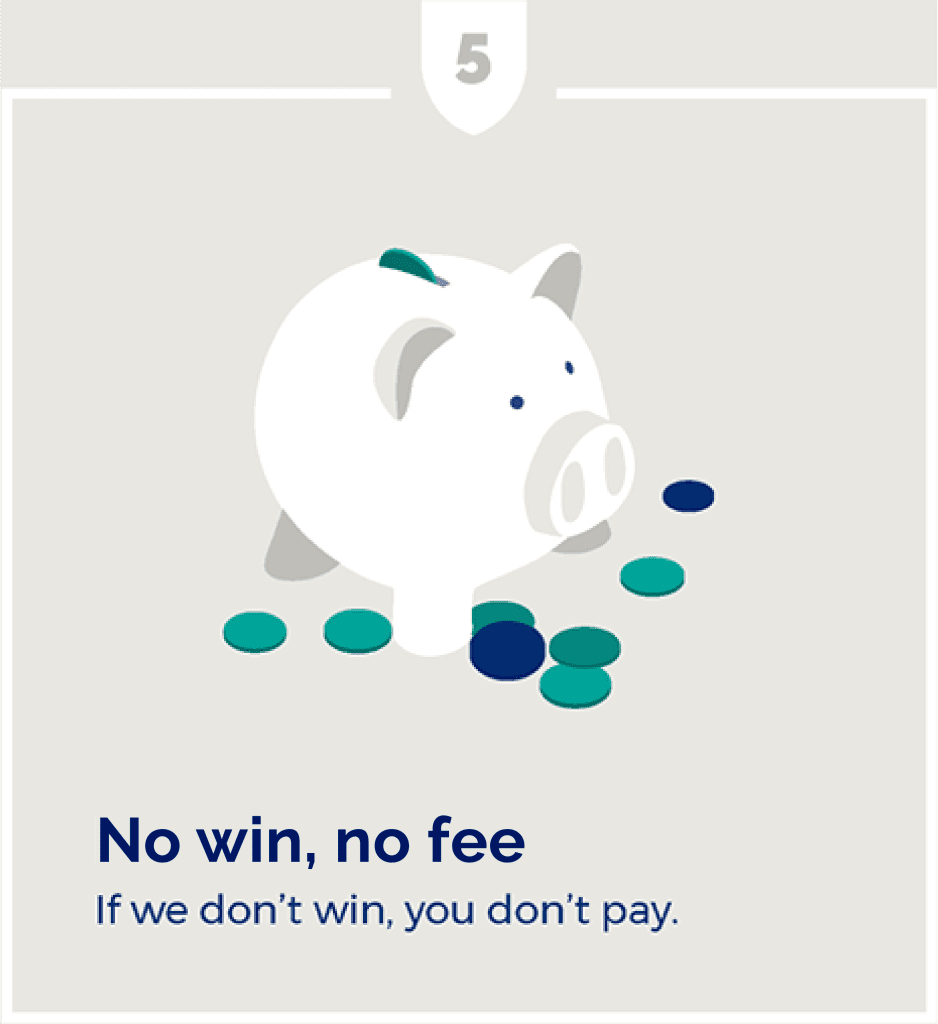 FAQs
What sort of benefits could you be eligible for?
In Queensland, all claims for compensation are individually assessed. The compensation that is paid depends on the type and severity of your injury and your particular circumstances. Your solicitor will advise you on what you are entitled to claim. This can include:
treatment and rehabilitation expenses that are considered reasonable and appropriate
loss of income both past and future
future treatment expenses
general damages, meaning damages for pain and suffering and loss of enjoyment of life
the cost of care and support services (thresholds apply)
Help, I've been in a car accident, what should I do?
If you or a loved one has been injured in a motor vehicle accident in Queensland, you should:
Report the crash to the police The law requires that the driver, of a motor vehicle involved in a crash in which a person is injured, must report the crash, in person, at the nearest police station to where the crash occurred.
Obtain the registration number of the vehicle that caused the crash To lodge a claim, you will require the registration number of the vehicle at fault. If multiple vehicles were involved in the crash, you will also need to obtain all their registration details and details of any witnesses.
If you can't identify a vehicle or discover it's unregistered, and therefore uninsured, you can lodge your claim against the Nominal Defendant. The Nominal Defendant is a government body that assists in compensating people who are injured as a result of the negligent driving of unidentified or uninsured motor vehicles.
If the accident was my fault, do I have any entitlements?
There may be times when you are injured but cannot claim compensation. For example:
if you were totally at fault
no-one was at fault.
If you are unable to claim compensation, you will need to rely on sick leave, Centrelink benefits, Medicare and the public health system unless you have other insurance policies such as income protection or private health insurance. If you have a serious personal injury and your motor accident occurred after 1 July 2016, you may be able to access treatment, care and support through the 
National Injury Insurance Scheme Queensland
.
How long do I have to make a MVA claim?
There are strict timeframes for lodgement of your notice of claim under the Motor Accident Insurance Act 1994 Queensland Legislation. The notice must be given within 
three
 months if it is to be given to the nominal defendant because the motor vehicle cannot be identified. In any other case, it is whichever of the following dates is earlier:
within nine months of the motor vehicle crash or, if symptoms of the injury are not immediately apparent, the first appearance of symptoms of the injury
if you have a solicitor managing your claim, within one month of the first consultation with the solicitor.
Your claim could be rejected if you lodge it outside the timeframes. It is therefore very important that you seek advice from a solicitor at the earliest opportunity after a motor vehicle accident. If you are under 18 years of age at the time of the crash, different timeframes apply. Timeframes to lodge a claim do not commence until the child turns 18.
What should I do next?
At Zaparas Lawyers, we understand that this can be quite a daunting process, so we are happy to assist you with the process of lodging a claim and advising you on your entitlements. Feel free to contact your local Queensland team and arrange your obligation free appointment.
What should I bring to the appointment?
Please bring all relevant documentation you have such as completed claim forms, letters from insurers, medical reports, radiological investigations and any other documents that may be relevant.
English is my second language, are you able to provide an interpreter?
Our firm has a diverse and multicultural team comprising of lawyers and law clerks who speak different languages including: Greek, Cantonese, Mandarin, Serbian, Croatian, Bosnian, Macedonian, Turkish and Singhalese. We also have a network of the very best interpreters who can attend interviews and appointments free of charge to our clients.
How much will I pay in legal costs?
When an injury is sustained, it is not only a traumatic and often life changing experience, it often causes great financial strain to the injured party and their family. This is why for 40 years Zaparas Lawyers has fought cases on a 'No win, No charge' basis.
In simple terms, this means that you do not pay anything unless you win your case.
Do You Need a Lawyer After a Car Accident?
If there is any injury the answer to this question is a definite 'yes.' This also holds true if you may be partially or fully responsible for the accident. If you are the victim, a lawyer will ensure that you get the compensation you are entitled to and that you will not be paying for medical costs or repairs out of your own pocket
How Much Does a Lawyer Charge for a Car Accident?
Unfortunately, up-front lawyer costs can be far too much for the average person. As a result, many people involved in accidents which were no fault of their own end up paying for their own medical care and repairs. At Zaparas Lawyers, we are a family firm and understand the need for individuals and families to avoid financial strain. That's why we've instituted our 'no win, no charge' policy. If we do not obtain a judgement in your favour, we will not charge you for our services.
How Long Do You Have to Get a Lawyer After a Car Accident?
You should always obtain the services of a lawyer as soon as possible after an accident. Remember – the statute of limitations to file a personal injury claim under the CTP scheme is 9 months after your injury.
Without the advice and expertise of a compensation lawyer, insurance companies often stall while leading you to think they are willing to work with you. Suddenly, the statute of limitations has expired, and they are then in a position to pay you the bare minimum – or nothing at all. By retaining one of our experienced lawyers, you can be sure a strong case will be built from the beginning, resulting in full and fair compensation for you.
How much compensation can you claim for car accident injuries in Queensland?
The type and amount of compensation awarded to you depends on the severity of your injury and your particular circumstances. It's difficult to put a value on what your compensation claim will be worth before proper investigation is complete because everyone's circumstances are different.
For example, most compensation amounts are predominantly based on your income and how much earnings you've lost because of the accident and injury. So, a FIFO worker on six figures who was the sole provider for their family of three would likely be awarded more than a single hospitality worker with no dependents.