Workers'
Compensation
WorkCover Personal Injury Lawyers
WorkCover Lawyers Queensland
Work Cover Lawyers Queensland
Injured at work in Queensland?
We will help get the compensation you deserve.
If you've suffered an injury or illness at or because of work, whether physical or psychological, you may have a claim for compensation.
Everyone has the right to go to work expecting to return home without injury, but we all know that sometimes, accidents do happen.
If you're injured at work in Queensland, you may be eligible to lodge a claim for compensation under WorkCover Queensland, or your employer's workers' compensation insurance.
Zaparas Lawyers Queensland have extensive knowledge of Queensland specific workers compensation law which gives us the expertise to maximise any benefits you're eligible for. For more information about WorkCover claims in Queensland have a read of this Blog Post.
What is WorkCover/workers' compensation insurance?
The WorkCover initiative is a country-wide scheme that makes sure Australian workers are properly protected in the event they are injured at work.
It offers them financial assistance in weekly payments if an employee is unable to work due to an injury that's related to their job.
It's a compulsory statutory form of insurance that all employers must have. In Queensland, most businesses use WorkCover Queensland as their insurer, but some are also self-insurers.
WorkCover Queensland is a "no-fault" insurance scheme, which means you can apply for benefits regardless of who is at fault.
Who can make a WorkCover claim?
Any worker based in Queensland or whose employer's principal place of business is in Queensland is eligible to make a claim. If you are injured at or because of work (regardless of if you're a full-time, part-time, casual, or permanent employee) you can contact us to help you make your claim.
Injuries can refer to physical injuries, psychiatric or psychological disorders, diseases and even death.
You don't have to be in the commission of work duties to claim WorkCover. If you were injured at work during a break, travelling to and from work or for work purposes, at a work conference or function, you may still be able to claim.
In some cases, contractors and subcontractors are also covered.
WorkCover also provides assistance for family members and dependents who have lost a loved one due to a work-related injury or accident.
If you're injured in a work-related accident in Queensland, WorkCover statutory benefits can compensate you for:
Lost wages in weekly payments
Medical or rehabilitation expenses
Personal care and support services
Pain and suffering
Lump sum payout for serious and permanent injury
How to make a workers' compensation claim in QLD?
The primary method of making a workers compensation claim in Queensland is through WorkCover. This kind of claim is known as a Statutory claim. These claims are typically made through completing a form for WorkCover. (Note that if your employer is self-insured, they may have a slightly different process. Make sure to talk to your employers claims officer if this is the case.)
However, if you are making a common law claim you should enquire with a lawyer to help you establish your employer's negligence and that they have breached their duty of care.
For step-by-step instructions on making a WorkCover claim in Queensland read our blog here.
What is the difference between a WorkCover claim and a common law claim?
A statutory WorkCover claim for weekly benefits is brought under a "no-fault" scheme which means it doesn't matter whose fault the injury or incident was, you can still bring a claim.
However, a common law claim involves proving negligence which means someone, most likely your employer, failed in their duty of care.
Common law claims also generally result in larger lump sum payouts than a statutory workers' compensation claim.
Note: To be able to make a common law claim, you must already have an accepted statutory claim with WorkCover.
Are there time limits to lodging a WorkCover claim in Queensland?
Yes. The statute of limitation is three years following a work injury to make a claim for workers' compensation in Queensland.
You have six months from the date of injury (or the first symptom) to notify WorkCover Queensland of the injury and apply for statutory benefits. Though there are still options if you miss the timeframe.
If your injury was caused by your employer's negligence, and you want to make a common law claim, you must provide WorkCover Queensland with a Notice of Claim for Damages within three years.
How long does a WorkCover claim take in QLD?
WorkCover aims to decide on the claims in 20 business days or less. This is based upon WorkCover having all the relevant details and documents. It may take longer if the injury/illness is more complex and further medical information is required.
If the decision is going to take longer you will be notified.
What does WorkCover Queensland cover? What WorkCover entitlements are available?
If you're injured in a work-related accident in Queensland, WorkCover statutory benefits can compensate you for:
Lost wages in weekly payments
Medical or rehabilitation expenses
Personal care and support services
Pain and suffering
Lump sum payout for serious and permanent injury
What kind of work injuries can you claim for in QLD?
You can claim any physical or psychological injury/illness provided that you can prove that it was sustained due to your occupation.
Why Zaparas Lawyers?
Acquiring WorkCover benefits is a very specific process, but with the help of an experienced compensation lawyer, you'll be able to receive more than just the bare minimum of entitlements.
Zaparas Lawyers WorkCover lawyers are well-versed in the specifics of Queensland's workers' compensation regulations, allowing us to best represent you during your claim process or suit.
What we offer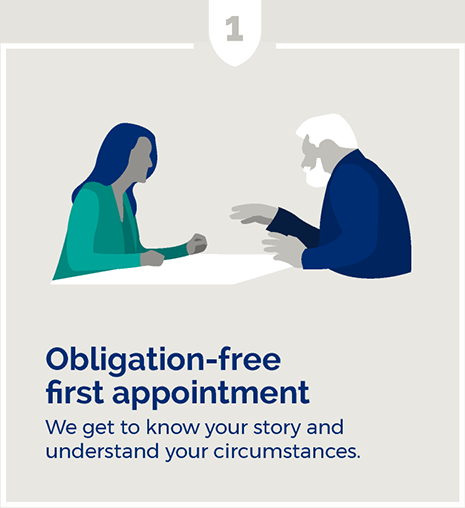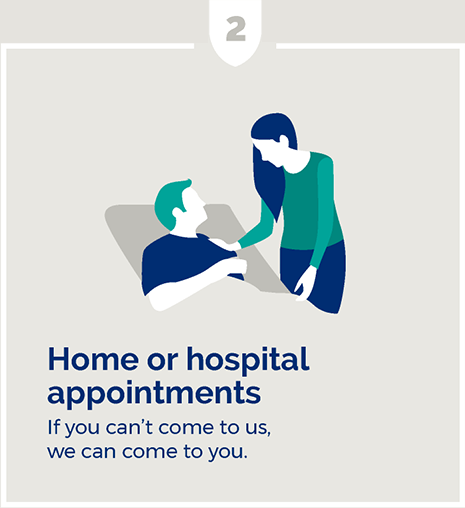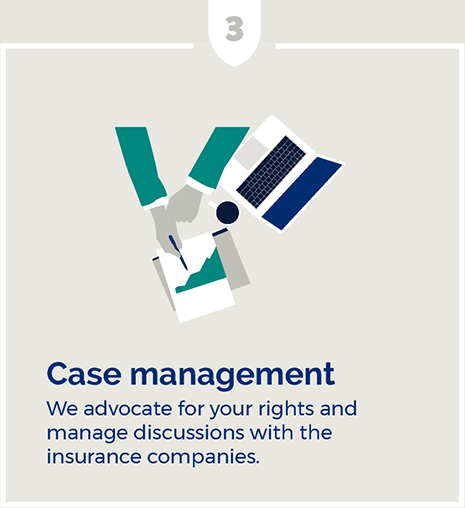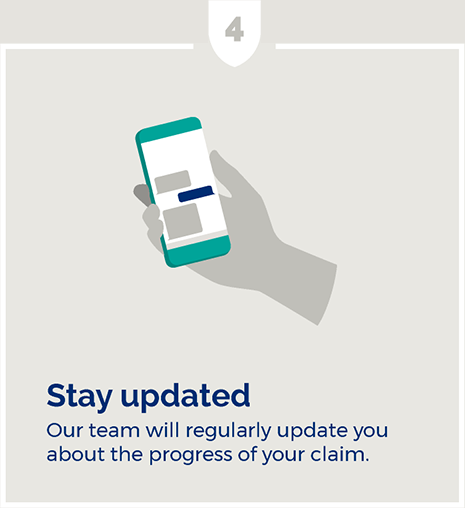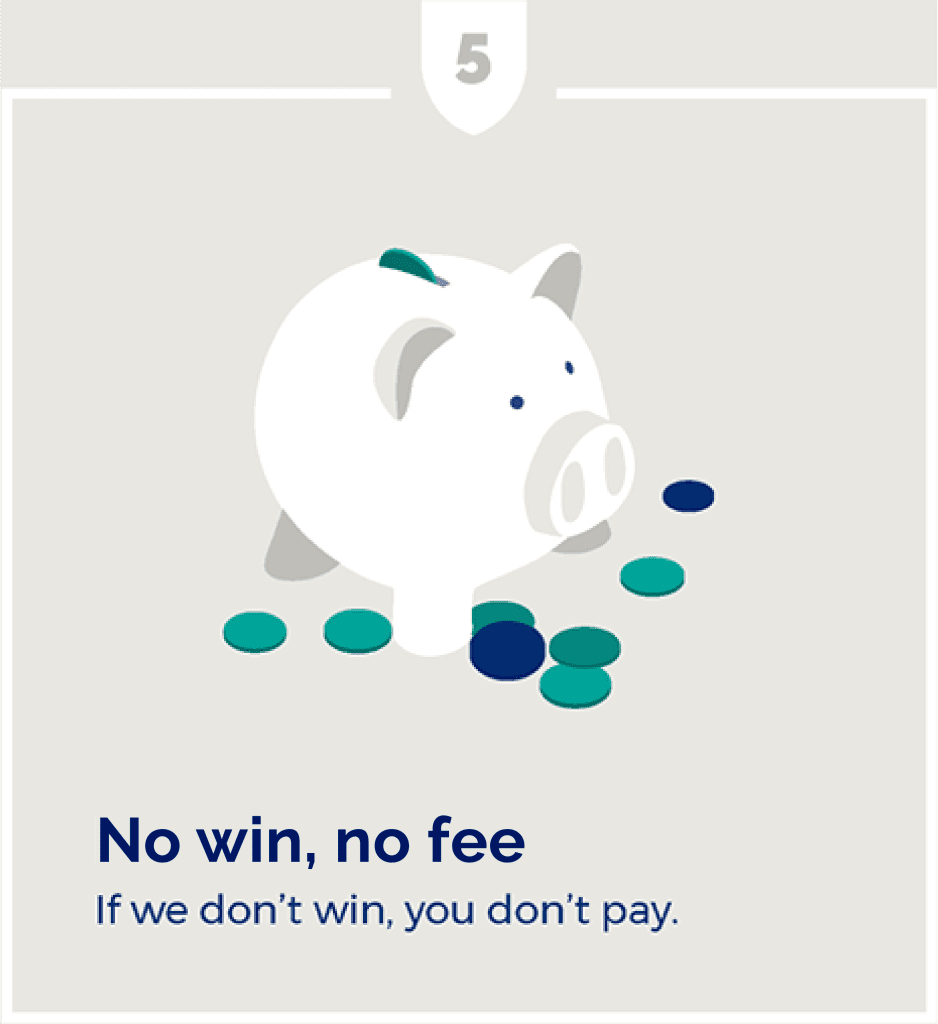 FAQs
What should you do if you've been injured at work or suffered an injury while employed In Queensland?
Always make sure you seek medical assistance first.We encourage you to visit your doctor and get a worker's compensation medical certificate. Tell your employer about your injury and provide them with a copy of the medical certificate. You should then lodge your claim with Workcover Queensland or your employer (if they are self-insured). At Zaparas Lawyers, we understand that this can be quite a daunting process, so we are happy to assist you with completing and lodging the claim form.
Who can make a claim?
Any worker based in Queensland or whose employer's principal place of business is in Queensland is eligible to make a claim. You can be working either full time, part time, casual or as a Specific Self-Employed Worker.
How to make a claim?
First and foremost, your first step should be to seek medical attention if necessary. Don't worry about the costs – WorkCover will reimburse you once the claim is accepted. Whether at the time or after the fact, once you are able, it's important to make sure the following things have been done.
Reporting and recording – Any serious incident and injury must be reported to Workplace Health and Safety Queensland. This is the responsibility of the employer, but it's a good idea to ensure this has happened.
Make a claim – The next step is to make your WorkCover claim. This can be done by phone or online using a provided form. You should always consult a knowledgeable compensation lawyer in order to ensure you are applying for the right kind and amount of benefits. This should be done as soon as possible.
Receive a decision – A decision is usually returned quite quickly – you can expect a wait of about 20 business days. If your claim is accepted, you will get your first weekly payment directly from your employer. Following this, WorkCover will manage subsequent payments.
What sort of benefits could I be eligible for?
In Queensland, there are two separate stages to a worker's compensation claim: the statutory claim phase and the common law claim for damages. For Statutory Claims, compensation is paid regardless of who was at fault for causing the injury. Payments and benefits (known as statutory compensation) received for these claims may include:
Weekly payments as income replacement
Lump sums to compensate for
permanent impairment
Hospital and medical expenses
Weekly compensation payments will stop as soon as one of the following happens:
You return to work and are no longer injured
You receive a lump sum offer
You have been receiving weekly payments for 5 years
Your total weekly compensation reaches the maximum amount payable
Common Law claims involve the injured worker suing their employer for negligence. Generally, a Common Law claim can only proceed after a statutory claim has been lodged and then accepted by Workcover. A Common Law claim may only proceed when Workcover issues a notice of assessment of injury. You may be offered a lump sum payment at the conclusion of the statutory claim. If you accept this offer, it may affect your right to pursue a Common Law claim. You may be entitled to claim for:
Medical and out-of-pocket expenses
Loss of income
Pain and suffering
It is vital you consult a lawyer before you accept any offer.
I have a work injury, what can you do to help me? What can I expect?
Under the Queensland Workers' Compensation Scheme, workers have the right to sue their employer for negligence through a common law or damages claim.
If a worker is able to prove negligence, a lump sum payment of damages is awarded, taking into account the worker's future economic loss (loss of wages) and pain and suffering.
You should consult a lawyer who specialises in WorkCover claims as they will best be able to advise you on whether negligence can be established and whether you are entitled to damages. This is because once a claim has been rejected, WorkCover will defend the claim on behalf of the employer. Your claim will proceed to a compulsory conference where WorkCover and your solicitor will attempt to resolve your claim.
Your solicitor at this compulsory conference will be able to provide submissions on your behalf as to why your employer should pay you damages, as well as negotiate the best possible outcome.
If a resolution cannot be reached during the pre-court process, the matter will proceed to litigation and, in very limited circumstances, a trial.
The average common law claim takes about 12 months to resolve. But if the claim proceeds to litigation the process will take longer.
You should consult a solicitor as soon as possible after an injury has occurred to determine whether you have a common law claim.
What is covered under WorkCover?
While most injuries that occur at work (or arise in the course of work) can be covered, it is important to note that injuries sustained in the following circumstances might also be covered:
Travelling to and from work and for work purposes
Conferences, training and work functions
Authorised coffee or lunch breaks
If you are in any doubt about whether you are covered, please contact us to obtain advice.
What is an injury?
An injury is defined by legislation as 'a personal injury arising out of, or in the course of, employment if the employment is a significant contributing factor to the injury.' Injuries can happen at work, travelling to and from work or while on a break from work. Injuries can also occur if you are travelling for work, or visiting other workplaces or sites as part of your job. The types of injuries covered can include:
physical injuries such as lacerations, fractures, burns,
industrial deafness psychiatric or psychological disorders such as anxiety or depression
diseases such as asbestosis or Q-fever
aggravation of a pre-existing condition.
An injury or disease that causes death may also be covered. Employees may be covered while working from home, as long as the injuries arise out of—or in the course of—employment, and the employment is a significant contributing factor to the injury. Employees may also be covered for injuries sustained
What is a notice of assessment?
A notice of assessment (NOA) is a document that details the injuries that you have suffered at your workplace and will include with a monetary offer called Statutory Lump Sum Offer. This offer is intended to cover all of your injuries from the workplace injury from that date onwards. The NOA will also provide the total permanent impairment for the injuries (known as the Degree of Permanent Impairment or "DPI"). The DPI value indicates the seriousness of your injury and it affects your ability to claim damages under common law.
I've received a notice of assessment. What should I do?
It is paramount that you do not accept the Notice of Assessment Lump Sum Offer without first seeking legal advice. Accepting the lump sum amount may mean you are no longer entitled to claim for damages at common law. This is not in your best interest as the damages at common law are much higher and are more likely to properly compensate for the injuries you have suffered.
Accessing legal advice from Zaparas Lawyers could help you to decide whether you should:
Accept the lump sum offer; or
Reject the offer and sue for damages at common law;
If the wrong decision is made, you can receive an amount much lower than you are entitled to.
Whilst receiving WorkCover benefits, can I claim any other insurance benefits?
You may also be entitled to other claims such as:
Total and Permanent Disablement or Permanent Incapacity claims within your Superannuation Scheme
Income Protection Claim.
These schemes are dependant on your unique policy and they all hold various and specific requirements that need to be satisfied. Zaparas Lawyers have a dedicated superannuation team who can help advise you on your rights and entitlements.
What happens if my claim is rejected?
Review a Rejected Claim – If your claim is rejected, this is not the end. Our compensation lawyers will help you look over the claim and WorkCover's response, then submit for a review of the decision. We have helped many injured workers who were first denied benefits receive the assistance they deserve.
Common-Law Claims – This is the process through which employees can exercise their right to sue an employer for negligence. If you are able to prove negligence, you may receive a lump sum that takes into account not just future lost earnings but also pain and suffering.
The Top WorkCover Lawyers in Brisbane & Queensland
Acquiring WorkCover benefits is a very specific process – but with the help of an experienced compensation lawyer, you will be able to receive not just the bare minimum, but instead the level of benefits you truly deserve. Zaparas' Brisbane WorkCover lawyers are well versed in the specifics of the state's regulations, allowing us to best represent you during your claim process or suit. And with or 'No Win, No Charge' policy, you will not pay a cent unless we win you compensation. To find out more about Queensland workers compensation, or for a free quote/consultation, contact us today.
What do I need to bring along to my consultation?
It is most beneficial that you bring all relevant documentation you have, such as completed claim forms, letters from the Insurer and your employer, medical reports, radiological investigations and any other documents that may be relevant.
English is my second language? Are you able to provide an interpreter?
Our firm has a diverse and multicultural team comprising of lawyers and law clerks who speak different languages including: Greek, Cantonese, Mandarin, Serbian, Croatian, Bosnian, Macedonian, Turkish and Singhalese. We also have a network of the very best interpreters who can attend interviews and appointments free of charge to our clients.
How much will I pay in legal costs?
When an injury is sustained, it is not only a traumatic and often life changing experience, it often causes great financial strain to the injured party and their family. This is why for 36 years Zaparas Lawyers has fought cases on a 'No win, No charge' basis. In simple terms, this means that you do not pay anything unless you win your case.
How much is workers' compensation worth?
WorkCover Queensland statutory benefits cover up to 85 per cent of your normal weekly earnings for lost wages.
But how much and what type of compensation you get depends on the type and severity of your injury as well as your individual circumstances.
How long does a workers' compensation claim take?
The length of a workers' compensation claim depends on several factors primarily involving the complexity of the case and seriousness of the injury.
When you lodge a WorkCover claim, WorkCover have up to nine months before they need to agree to convene a Compulsory Conference to attempt to resolve the matter.
Claims can take even longer if your matter goes to Court.