Wills, Estates and Probate Lawyers
Need to make a Will, discuss a Will dispute or manage a deceased estate?
We understand the emotional challenges involved in making a Will and administering a deceased estate. We also recognise the sensitive nature of death and differences of family dynamics and as such, we make sure to take a personalised approach.
While the idea of planning for when you're no longer here may feel unusual, planning a Will and estate is key to ensuring your assets end up with the right people as per your wishes – and it helps you protect your loved ones even after you pass away.
How can our Will, Estates and Probate Lawyers help you?
Wills and Estate planning

Testamentary trust wills

Protective trust

Special disability trusts

Enduring powers of attorney

Appointment of medical treatment decision makers

Grants of probate and grants of intestacy

Administration of deceased estates

Letters of administration (for if a person dies without a will)

Superannuation death benefit claims

Will disputes
Planning a Will and estate
What is a Will? What is an Estate?
A Will is a legal document that details what you want done with your Estate (including your belongings and assets) after you die. It can also be where you appoint guardians for your children.
An Estate is what comprises of any property and assets you owned in your lifetime like real estate, cars, cash, shares and investments.
To make a valid Will:
You need to be 18 years old and of sound mind

It needs to be in writing and signed; and

Witnessed and notarised
It is important to have a Will and plan an Estate because it makes sure that the people you love are taken care of after you're no longer here.
What is a Testamentary Trust?
A Testamentary Trust is a trust established in your Will which helps to protect your assets for your chosen beneficiaries. It is especially helpful when beneficiaries are professionals or business people who may need extra asset protection to guard their inheritance.
Testamentary Trust Wills also offer tax benefits for the families of beneficiaries.
Our Estate Planning lawyers are always willing to advise you about Testamentary Trust Wills to see if they are right for you and your family.
What is a Protective Trust?
A Protective Trust is established to protect assets which pass to vulnerable beneficiaries. They are particularly important when beneficiaries have a disability or are otherwise unable to manage assets for themselves.
A trustee is able to look after an inheritance for vulnerable beneficiaries, making sure that their needs are met while also ensuring that the inheritance is managed wisely.
What is a Special Disability Trust?
A Special Disability Trust is created under Centrelink rules to provide for a person with a disability. Special Disability Trusts offer benefits for people creating a trust as well as for the disabled beneficiary.
A Special Disability Trust can be established during your lifetime or in your Will after you pass away.
Our lawyers have experience in advising on Special Disability Trusts and helping you to establish them.
Can I change or update my Will?
Yes. As long as you are still of sound mind – that is, you made the decision, and you understand what you're doing and why – you can change your Will as often as you like.
There are different ways to do this, but the best way to change your Will is to make a new one. Doing this automatically cancels your old one.
Estate Administration
Who administers a deceased estate?

When someone dies with a valid Will, they usually leave a person in charge of administering their estate – known as the Executor.
If there is no express provision for an Executor, a Court will appoint an administrator which is usually the person entitled to the largest share of the estate.
What is probate?
A Grant of Probate is a Court order that basically proves a Will is valid and gives the Executor the green light to start carrying out their role. It ensures the deceased person's assets aren't incorrectly given to the wrong person.
In Victoria, a Grant of Probate is always necessary to transfer land to beneficiaries under a Will.
In addition, most banks, superannuation funds, or other financial institutions will generally refuse to issue assets without one.
However, it isn't always necessary, particularly if financial assets are below a certain threshold (this is at the discretion of the bank).
Will Disputes / Estate Litigation
Who can contest a Will?
Essentially, anyone who can show that the deceased had a responsibility or moral duty to provide or care for them can contest a Will. Generally, you have to be closely related.
Examples of who can contest a Will could include:
 a spouse or defacto partner

a parent

a child or stepchild

a registered carer

member of the household

grandchildren
How do I contest a Will?
If you're eligible to contest a Will, you can start what's called a "testator's family maintenance" or "family provision" claim through the Supreme Court.
This must be made within six months of the Grant of Probate or Grant of Letters of Administration.
Why Zaparas Lawyers?
At Zaparas Lawyers, our experienced Wills, Estates and Probate Lawyers will help you prepare a custom Wills and Estates Plan for your specific needs, and ensure that your wishes are clear to follow.
We will also take care of managing your estate after you pass away, and help your family to navigate the process of probate and estate administration, including dealing with a Will dispute should one arise.
What we offer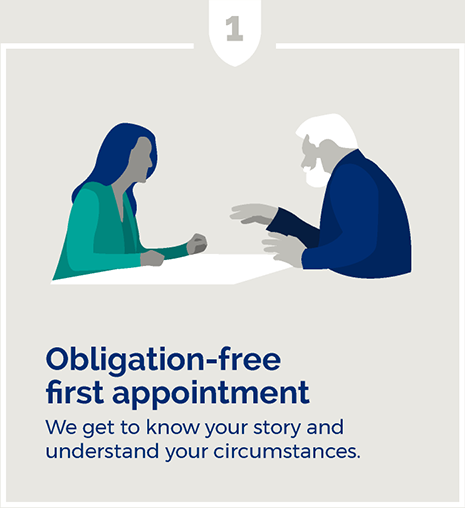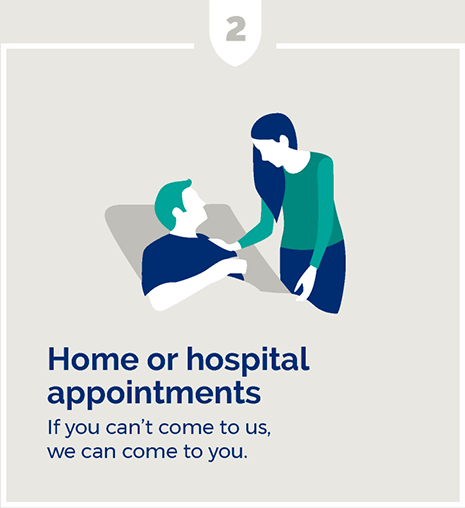 FAQs
Can I leave my assets with anyone I want?
Essentially, yes. You choose who you want to include in your Will and who gets what. It is also possible to leave someone out of your Will.
However, the law says you must adequately provide for certain people like:
Your spouse
Defacto partner
Dependent children
Grandchildren
Parents and siblings (if they cared for or supported you at any point)
If you do leave someone like this out of your Will (regardless of the reason), they may be able to contest the Will.
What happens if I die without a Will?
If you or a family member dies intestate (otherwise known as without a valid Will), the law dictates the rules of intestacy come into effect.
This refers to a legislative formula of who can inherit from an intestate estate.
In such instances an application for a Grant of Probate, an applicate for a Grant of Letters of Administration will need to be made – generally by the deceased's next of kin.
What's the difference between making a will and Estate Planning?
Making a Will and Estate planning go hand in hand.
A Will outlines where you want your assets to go, whereas an Estate Plan is a comprehensive plan that encompasses your Will, and other legal documents that further detail your wishes.
These could include how you want to be looked after if you become incapacitated (list your medical or financial Power of Attorney), or how you want your assets protected.
Who administers a deceased Estate?
When someone dies with a valid Will, they usually leave a person in charge of administering their estate – known as the Executor.
If there is no express provision for an Executor, a Court will appoint an administrator which is usually the closest next of kin.
An Executor (or administrator) is responsible for several things including:
Arranging and paying the funeral
Paying all liabilities like bills and outstanding debts
Organising tax affairs such as final tax returns
Notifying all relevant parties of the death (like Centrelink, superannuation fund, banks, home utility providers, local government etc.
Collecting and protecting assets
Making applications for a grant of probate
Distributing assets in the Estate to beneficiaries per the instructions
Defending the Estate if there is a dispute
What does it mean to challenge a Will?
Even if you have a Will, its validity can be challenged after you pass away for a variety of reasons.
In majority of cases, Will disputes happen because someone believes they've been unfairly left out of the Will, or there is an unfair division of assets.
Other Will disputes may be about:
removing executors or beneficiaries
how the Will is being administered
your capacity to make the Will at the time
What is an attorney? What is a medical treatment decision maker?
A Power of Attorney is essentially a legal document that nominates an attorney (usually a trusted family member or friend) to act on your behalf when you are incapacitated.
They are responsible for making decisions about personal and/or financial matters in the best interests of who they represent.
The person who is named is generally someone you trust. And you can limit the power to cover specific matters, and when it starts.
An attorney can't make medical treatment decisions unless they're also named as your medical treatment decision maker.
What are the benefits of a Power of Attorney?
A Power of Attorney is particularly useful in the event you become incapacitated or unable to make decisions for yourself.
The benefits of having a trusted attorney is that they will be able to manage your property and finances, and safeguard your interests without having to navigate through legal hoops in the above scenario.