Superannuation
Claims
Insurance Lawyers
Superannuation Lawyers
Superannuation Lawyers Melbourne
Superannuation Claims for when you can't work due to Injury or Illness?
If you are unable to work due to an injury, illness, or medical condition, you may be eligible to claim benefits under your superannuation insurance.
Most superannuation and insurance policies have benefits to protect you in circumstances where you are unable to return to work due to your injury or illness.
Are you unable to work due to an injury or illness?
Take our free claim check today to see if you're eligible for compensation, or call us to talk to us today.
What claims can you make through our Superannuation Lawyers?
Superannuation funds may offer the following benefits:
For a more comprehensive explanation regarding the different types of Superannuation benefits, you can read this blog post we have prepared here.
An obligation free consultation with our superannuation lawyers at Zaparas will help you identify your eligibility to make a variety of insurance compensation claims through your superannuation.
What entitlements are available under your Super?
If you are unable to return to work due to your injury or illness, you may be eligible to the following benefits:
• Income/Monthly payments
• Lump sum payment
• Death benefit/Terminal illness lump sum payment
Who can make a Superannuation or TPD Insurance Claim?
If you are unable to work due to injury or illness, you may claim insurance compensation through your superannuation or TPD. You can make a claim regardless of how your injury, illness or medical condition came about. If you want to know more about TPD Claims, you can go to our TPD page here.
You can make a claim if you are unable to work due to the following reasons:
A workplace injury
A motor vehicle accident
Physical injuries
A psychological condition
Cancer, heart attack or stroke
Occupation disease
Diseases such as motor neurone disease, MS or autoimmune conditions
A claim can be made through your superannuation even if you are receiving other benefits such as Worker's Compensation, TAC or Centrelink payments.
To further understand TPD through Superannuation have a read of our blog post.
TPD Insurance Claims process:
Read and understand all the Superannuation/TPD policies
Thoroughly go through the approval criteria
Submit your TPD application (Include documents, medical records, and written submission)
Contact your insurer to confirm your application was sent
If denied follow the dispute process
Our Superannuation Lawyers can help you if your claim has been rejected
If your superannuation claim is rejected, Zaparas Lawyers can help you challenge the decision. This is a reason why it is so important to have a Lawyer who specialises in Superannuation to aid you through this process.
Time limits apply with rejected claims, so it is important that you see a specialised superannuation and insurance lawyer as soon as possible.
Our dedicated superannuation and insurance claims team at Zaparas specialises in challenging insurer decisions. We will ensure that you are supported and guided throughout the claims process from start to finish.
Read more about your options if your TPD claim is rejected in our blog.

No Win, No Fee
We've seen how traumatic and life changing an injury can be, so we understand how important it is that you don't have to worry about the financial side of your claim.
Learn More About No Win – No Fee
We are a family business – and we will treat you as one of our own.
Contact us today for a free, no-obligation appointment.
Why choose Zaparas Lawyers to help you with your Superannuation claim?
Many people are not aware of their ability to make a claim through super because it is not common to receive the policy documents.
Every claim is important to us. Our dedicated team of superannuation specialists will approach your claim with skill, knowledge, and care.
Your file will be conducted by a lawyer who specialises and has experience in superannuation claims.
Our dedicated superannuation insurance lawyers can guide you through the process and help make a claim for a benefit at a time you need it most.
It is very important during this process to have a lawyer by your side. If you want more on the benefits of having a lawyer during your Superannuation Claim read this blog post that highlights the pros of having us beside you.
Contact us today for a free, no obligation quote.
A law firm that understands you
What we offer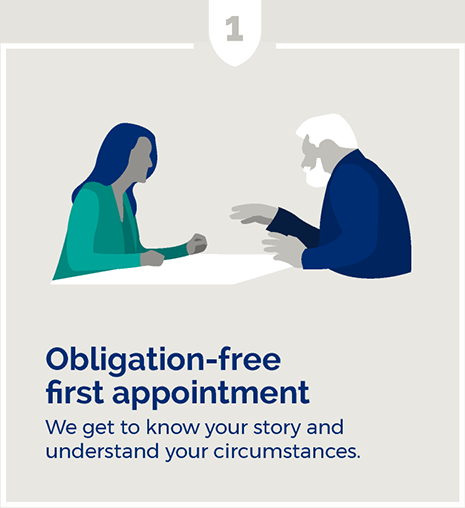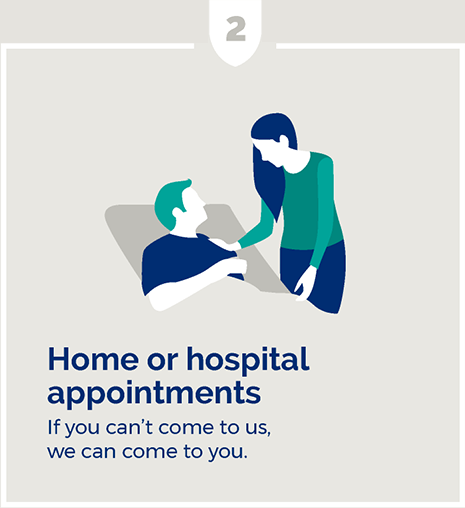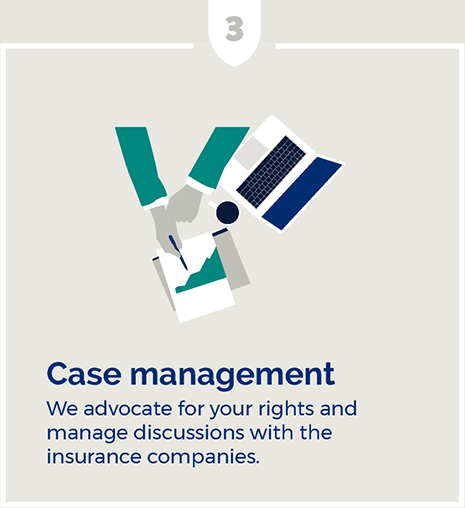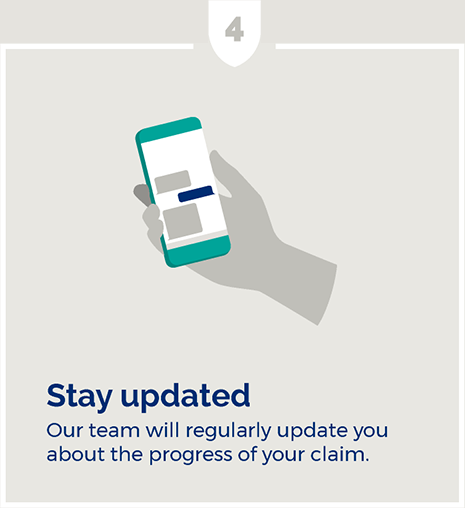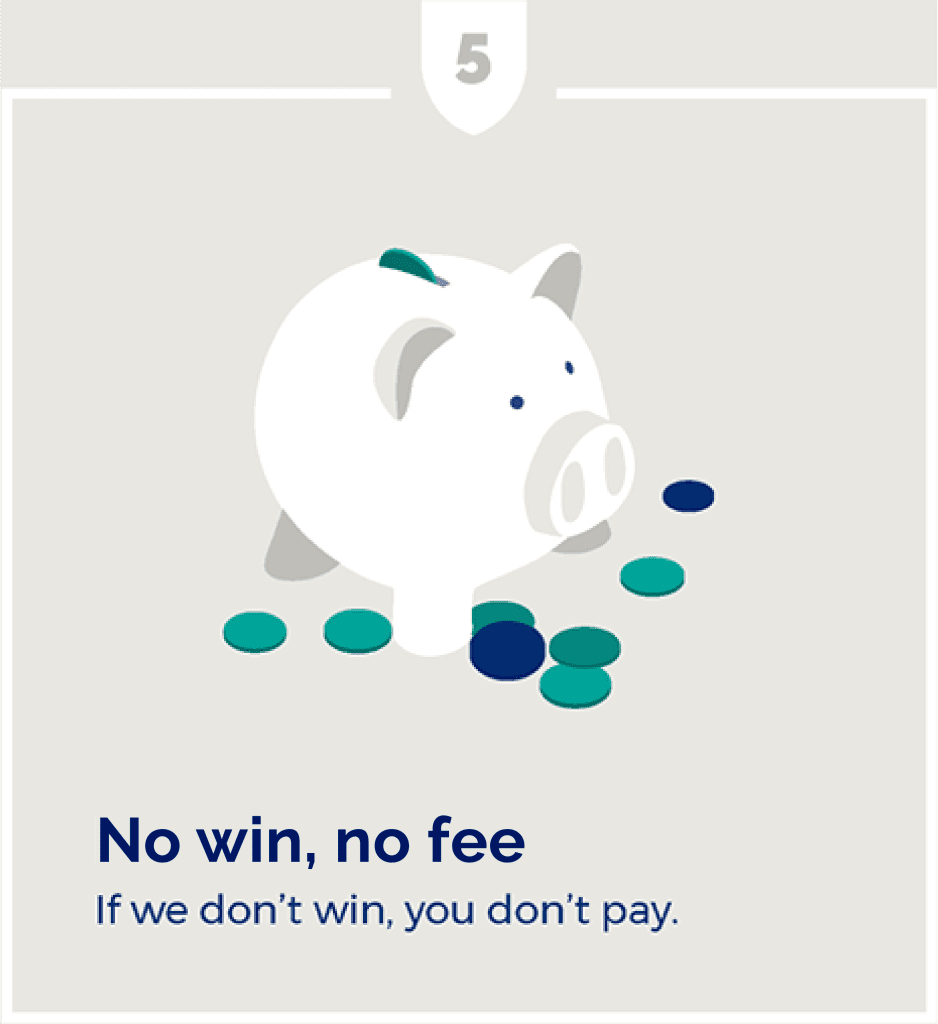 FAQs
What is a Superannuation Insurance Benefit?
Most superannuation funds offer an insurance benefit for insured individuals who suffer an injury, or for their dependants in the case of death. Sometimes the insured benefit is automatically provided to a Member of the Fund. However, not all funds do that. In some Funds, the Member needs to apply for the insurance benefit they wish to claim.
What sort of benefits could you be eligible for?
Total and Permanent Disability (TPD)
You may be eligible for a lump sum payment if you miss work for 6 months or more due to sickness or injury.
Income Protection (IP)
If you are unable to work, Income Protection insurance could give you a monthly benefit for a defined period of time. This could be up to 75% of your gross income.
Death
When a loved one passes away, a lump sum (a 'Death Benefit' ) becomes payable to the policy holder's beneficiaries, such as a spouse or child. You would be surprised to learn how many people neglect to claim the superannuation fund benefits that are owing to them. A quick chat with Zaparas is all you need to prevent becoming one of them.
Trauma
Specific injuries and defined medical conditions may entitle you to a lump sum payment, even if you continue to work.
Do I only qualify to make a claim for IP or TPD if I have a work-related injury?
No, your incapacity does not need to be work related. For example, if you have been in a car accident and are unable to continue working, or if you are suffering from a serious illness that stops you from continuing to work, you can apply to receive these benefits.
How do I know if I'm eligible to apply for these benefits?
Funds differ in their criteria and requirements. Whether the member is entitled to claim or not depends both on the terms of the 'trust deed', as well as the terms of the specific Insurance Policy. For example, the Insurance Policy of a particular fund provides a definition of IP and TPD. These definitions can differ from Fund to Fund and Policy to Policy. Usually IP is payable 'if a member is unable to do the member's own job from month to month' and usually a TPD is payable only 'if the Insurer determines that the Member has been absent from work due to disability for a period of at least six months and in the opinion of the Trustee of the Fund the Member is unlikely ever again to engage in any profession, trade or occupation for which the Member is reasonably fitted by education, training and experience'.
What information do I need to provide to Zaparas Lawyers in assessing whether or not I have a claim?
Firstly, you need to provide us with your Superannuation Fund Financial Statement dated at the time you stopped work and/or at the time your injury occurred (which ever is the most relevant). This Statement will indicate whether you were insured at the relevant time and the amount of Insurance you held at the relevant time. You will also need to provide us with any medical evidence in your possession that will indicate that you were and continue to be unable to return to work, as per the definition of the Fund (see above). Subject to you authorising us to act on your behalf, we can request medical reports from your treating Doctors and appropriate Specialists regarding your injuries or illness with a view for making a claim on your behalf for your insured benefit.
What if I'm already a pre-existing WorkCover, TAC or Public Liability client at Zaparas Lawyers?
In this case, the Superannuation Team are often in an advantageous position to be able to make a better assessment of the likelihood of a successful claim for Superannuation Insurance benefits because we will usually have in our possession vital medical information from your previous TAC, WorkCover or Personal Injury case. Our high success rate in superannuation claims is partly attributed to this as well as to the expertise in this area of the law by our dedicated Superannuation Claims Team.
How long does it take for a claim to be processed by the Superannuation Fund?
We cannot give an accurate time frame in the finalisation of your claim as every Superannuation Fund is different in its requirements, and every claim is different in its facts. However, we have a dedicated team and each member of the team specialises in specific Superannuation Funds to ensure that the requirements of each Fund are attended to methodically and consistently to ensure a speedy finalisation of each claim. If claims are rejected by the Insurer we are also in a position to appeal the decision and/or initiate court proceedings to have the decision reviewed. This is a rare occurrence and most claims are settled out of Court.
Video
Team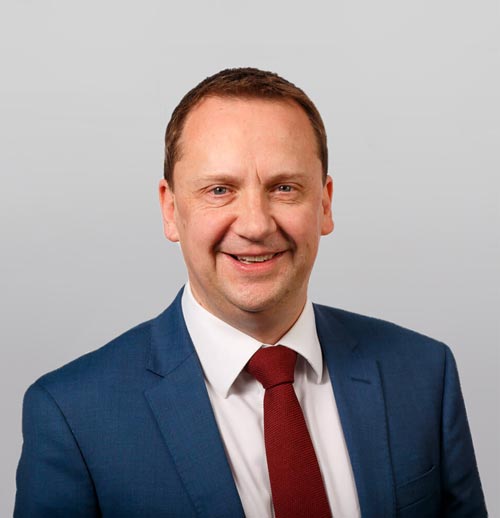 Stuart Macleod
Senior Associate
Specialities: WorkCover, CTP (Road Accident), Superannuation, Public Liability, Occupational Diseases ...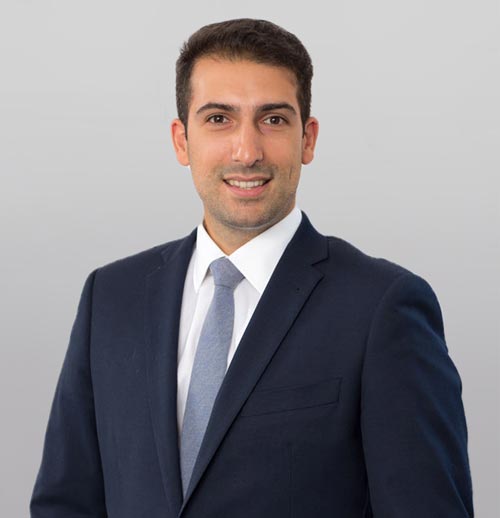 Matt Andrews
Senior Associate
Specialities: Superannuation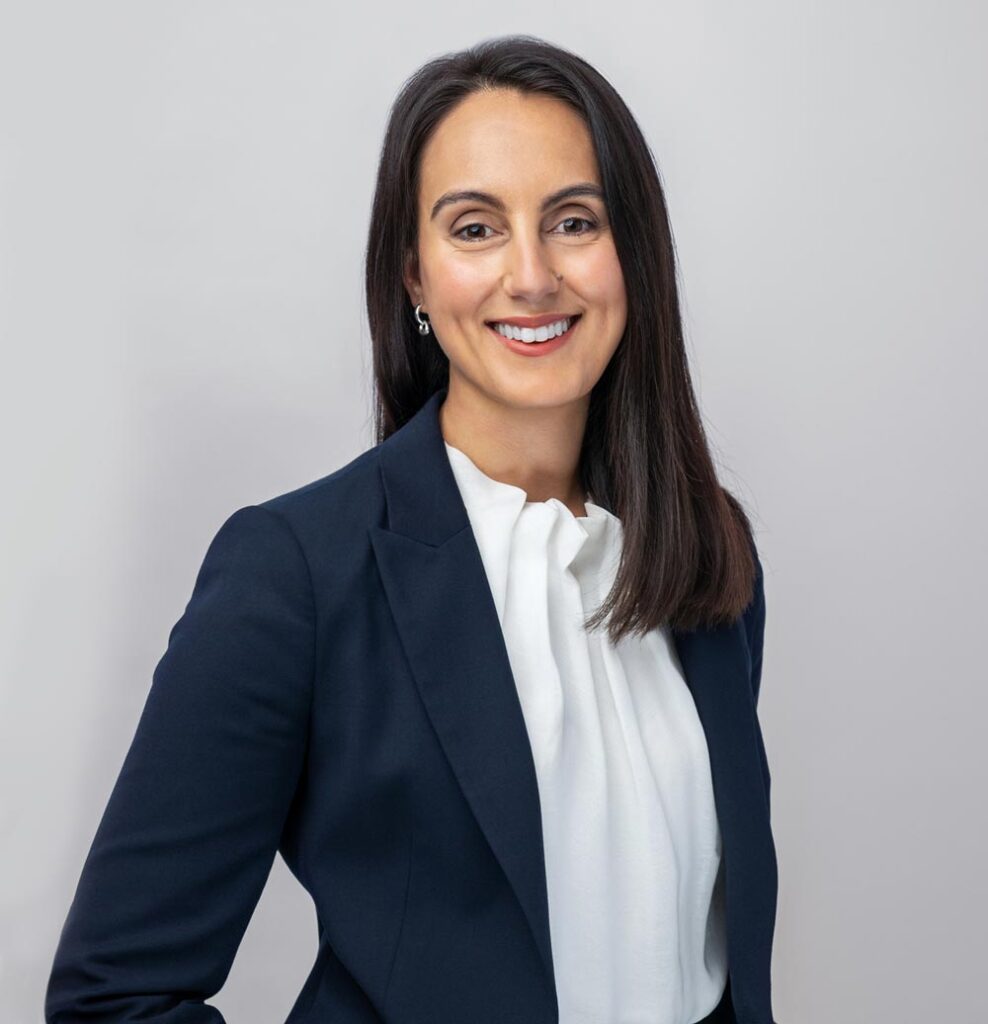 Aphroditi Bakopanos
Associate
Specialities: Superannuation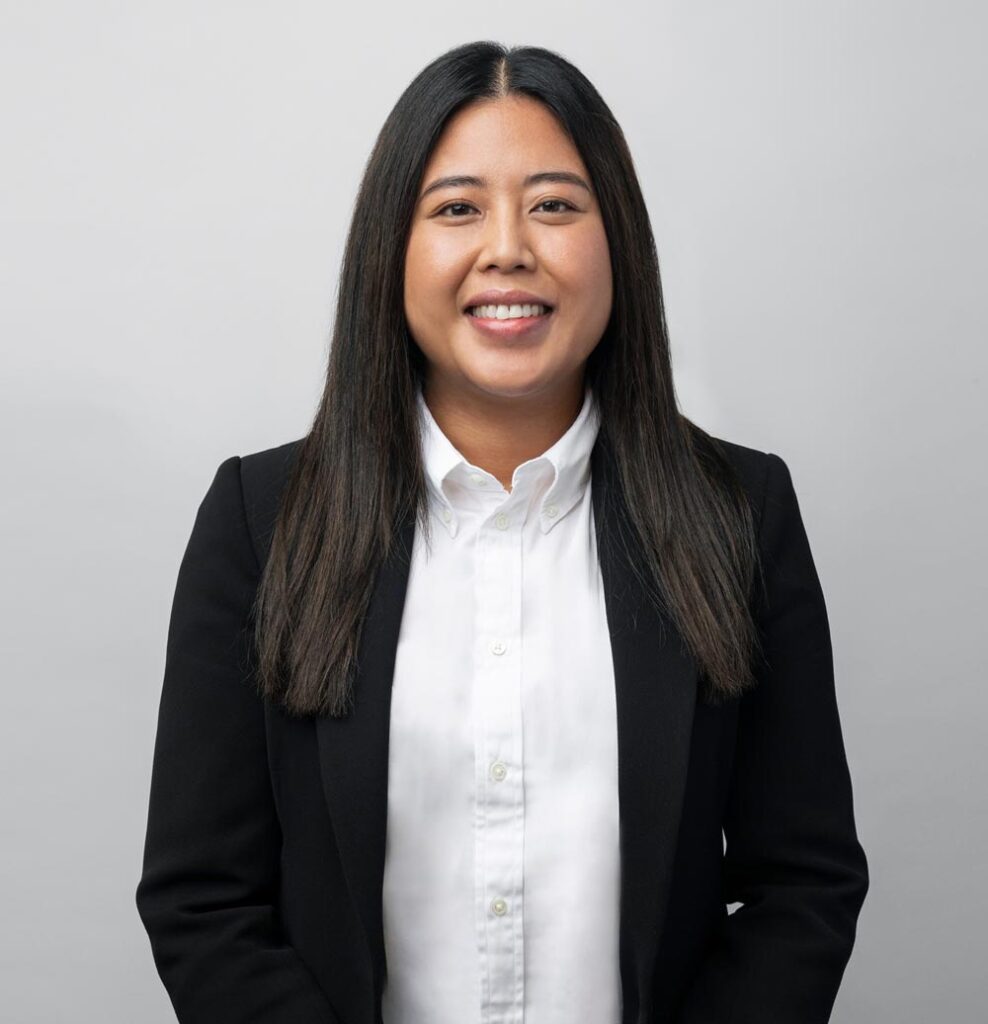 Lara Boulom
Associate
Specialities: Superannuation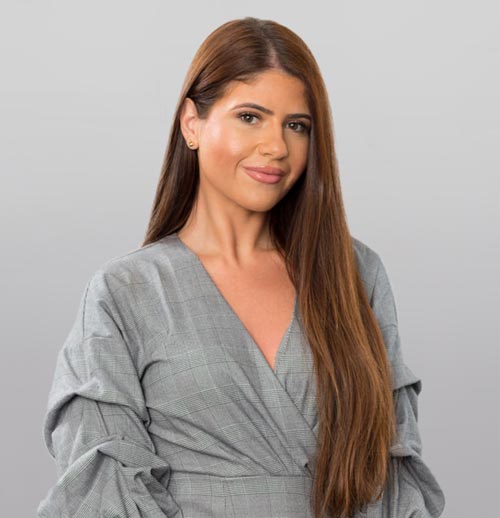 Loredana Trimboli
Associate
Specialities: Superannuation
Blog
If you're unable to work due to an injury or illness there are a number of compensation options available to you depending on how the injury or illness came about. When talking about a work-related injury, some of the most common …

Many people who suffer from a chronic illness and are unable to work are unaware of the financial help that may be available to them, such as TPD insurance through your superannuation.

Many that suffer from chronic pain think there's nothing they can do. Depending on how it came about and how it affects you, you may be able to claim compensation.