Superannuation Solicitors Queensland
Claim your superannuation
If you cannot work through injury or illness, you might be eligible to claim superannuation insurance benefits.
Under your superannuation policy, you might be entitled to receive a lump sum or monthly payments in addition to any WorkCover, Motor Vehicle Accident or Centrelink payments.
By sharing your story with Zaparas as soon as possible, we can read through the small print of your superannuation policy and identify which of these insurance benefits you might be able to claim.
To be eligible to claim, your policy simply needs to be in force either at the date last worked or the date of injury.
Claim Your Superannuation
We are all familiar with the superannuation system in Australia. Once you are 18 or over and make $450 or more before taxes per month (or, if under 18, you make at least $450 and work more than 30 hours a week), your employer is required to pay superannuation contributions into a 'super account'. These contributions are separate from your salary or wages.
The main purpose of superannuation is to ensure Australians have an income stream after they retire. It has been a very successful program, with many choosing to supplement their employers' compulsory superannuation with voluntary contributions, often by diverting portions of their wages to their super account. But many of us are unaware we can access our superannuation funds in instances other than retirement. If you are unable to work due to injury or illness, whether temporary or permanent, you can withdraw your superannuation early.
Types of Superannuation Disability Claims
Total and Permanent Disability (TPD) Claims
Total and permanent disability insurance is a resource made available to workers who are permanently unable to continue in their area of expertise due to injury or illness. It comes in the form of one lump sum payment, and can often be received in addition to any other settlement (example CTP claims under the Motor Vehicle Accident Act).
Types of TPD Insurance
'Area of expertise' is an important distinction. Although you may still be able to work in a completely unrelated field, if your injury permanently affects your ability to work in your field, you will often still qualify. There are two main types of TPD insurance:
Own Occupation:
Due to your injury, you can no longer perform the specific role that you most recently held. E.g. Due to a paralyzed hand, you can no longer operate as a surgeon.
Any Occupation:
This applies when illness or injury results in you being unable to perform any job in line with your experience, education or training. E.g. Due to a traumatic brain injury, you can no longer perform not just as a surgeon but at all in the medical field.
This may be one of the most important TPD distinctions and one you must be very aware of. With 'own occupation' coverage, you need only prove you are unable to perform your specific job in order to receive benefits. Under 'any occupation' coverage, if the insurer can successfully argue you can theoretically still work within your general field, they can deny you coverage. For example, in the aforementioned case, the insurer could argue the surgeon can now work as a general practitioner.
There are also policies that cover home duties. For example, a stay-at-home father who becomes seriously ill may no longer be able to take care of the family's children and perform other necessary tasks. TPD can cover the expenses of acquiring at-home help. Similarly, the Modified TPD is often claimed when an individual's illness or injury requires assistance in everyday personal tasks (hygiene, at-home nursing, personal assistance etc.). These are known as 'Non-Occupational' policies and the claimant must typically be unable to perform 2 of 5 everyday activities.
Criteria to Receive TPD
Unlike the various types of income protection, total and permanent disability comes in the form of one lump sum payment. With such large payouts, TPD providers look very closely at their chosen criteria even when agreeing to a payout. These criteria vary depending on the provider, but there are some common ones, including:
Severity of Disability:
To receive TPD, you must prove that your illness or disability is severe enough to prevent you from performing in your field for the rest of your life.
Stability of Condition:
If your insurer feels that your illness or disability is more serious because its onset was recent, they will often choose to wait as long as possible to see if it improves.
Medical Certification:
Most employers will require some sort of certification from a reputable medical professional that you are, in their opinion, permanently disabled. Insurers may include stipulations that they can request a second opinion from a practitioner of their choosing.
Time Unemployed:
Many insurers include a requirement of minimum time unemployed due to your disability. Most often, this will be about six months.
Employment History:
This is a criterion that can unexpectedly prevent you from receiving TPD benefits. Often, you will need to have satisfied a certain minimum time of employment. This may be how long you were employed as a whole, or it may be a requirement of having worked a certain number of hours a week.
Type of Policy:
This refers to the policy types previously discussed. Though it is more expensive, many workers (especially those who went through general training and then became highly specialised) choose 'own occupation' coverage to prevent being denied benefits in the event of a disability.
As the level of disablement outlined by Superannuation Law is based on 'Any Occupation' guidelines, however, more often than not, this will be the level offered when your TPD is drawn from your Superannuation account.
Once you have sufficiently proven your permanent disability and have gone through the waiting period outlined by your TPD insurance provider, you will receive a single lump sum benefit payment. This payment not only covers your loss of income, but it can also be used to finance ongoing medical expenses, future expenses like rent, and ongoing personal expenses and debts. As a result, an estimation of all these should be worked out and presented to your superannuation provider when requesting TPD.
Total and Temporary Disability
As the name suggests, this type of coverage is meant to assist individuals who are unable to work for a limited period of time due to an injury, illness or other types of disability. Unlike TPD, TTD payouts are continuing – usually monthly. TTD can often be received in addition to any other insurance coverage such as WorkCover.
Similarly to TPD, the criteria required to receive benefits vary from provider to provider. However, likely due to the lesser amounts being dealt with, the minimum thresholds for qualification tend to be lower and less challenging to meet. While some policies require that you are completely unable to work, most can be enacted if you are simply unable to do your current job. Certain policies even provide assistance if you are only able to work at certain aspects of your job and receive reduced pay as a result.
How Much Will TTD Pay Out?
Most often, Total and Temporary Disability provides a percentage of your usual wage or salary. A common figure is 75% – however, this depends on your particular policy. Some policies offer payouts in the form of the lesser of either 100% of your wages or a pre-defined number. It's important to be wary of these details – 100% may sound appealing, but if you make considerably more than their predefined amount, you will find yourself with a severely decreased income.
How Long Do TTD Payments Last?
The maximum length of time one can receive a single run of TTD payouts is usually two years. However, a number of factors can cause your benefits to be cancelled. These include:
•    No longer meeting the criteria required to be considered totally and temporarily disabled
•    You are granted total and permanent disability (TPD) benefits
•    You work status changes to one not allowed, be it with your previous occupation or another one
•    You reach a certain age (most often 65)
There is also a waiting period before you are able to receive TTD benefits. This tends to be considerably shorter than the TPD waiting period – between a month and 90 days.
We Facilitate Your Superannuation Claim
At Zaparas Law, we are highly experienced in helping permanently and temporarily disabled individuals claim their superannuation benefits. We can read through the fine print of your policy, advising on which benefits you will qualify for and how much you may be able to claim. Our goal is always to get you the maximum amount possible, ensuring you do not experience a decreased quality of life or any financial troubles while injured. Contact us today to book your no-obligation consultation.
What we offer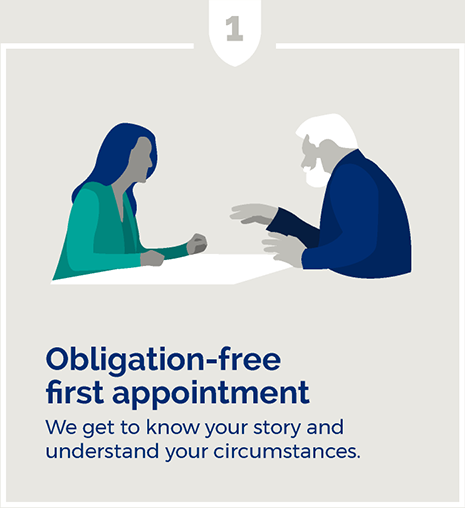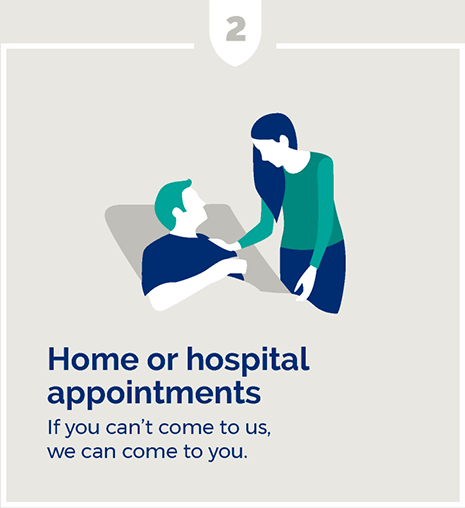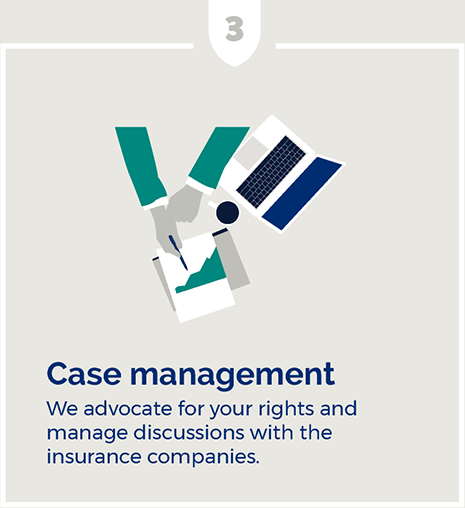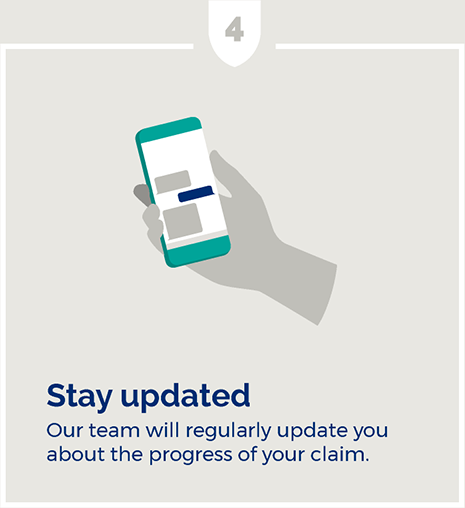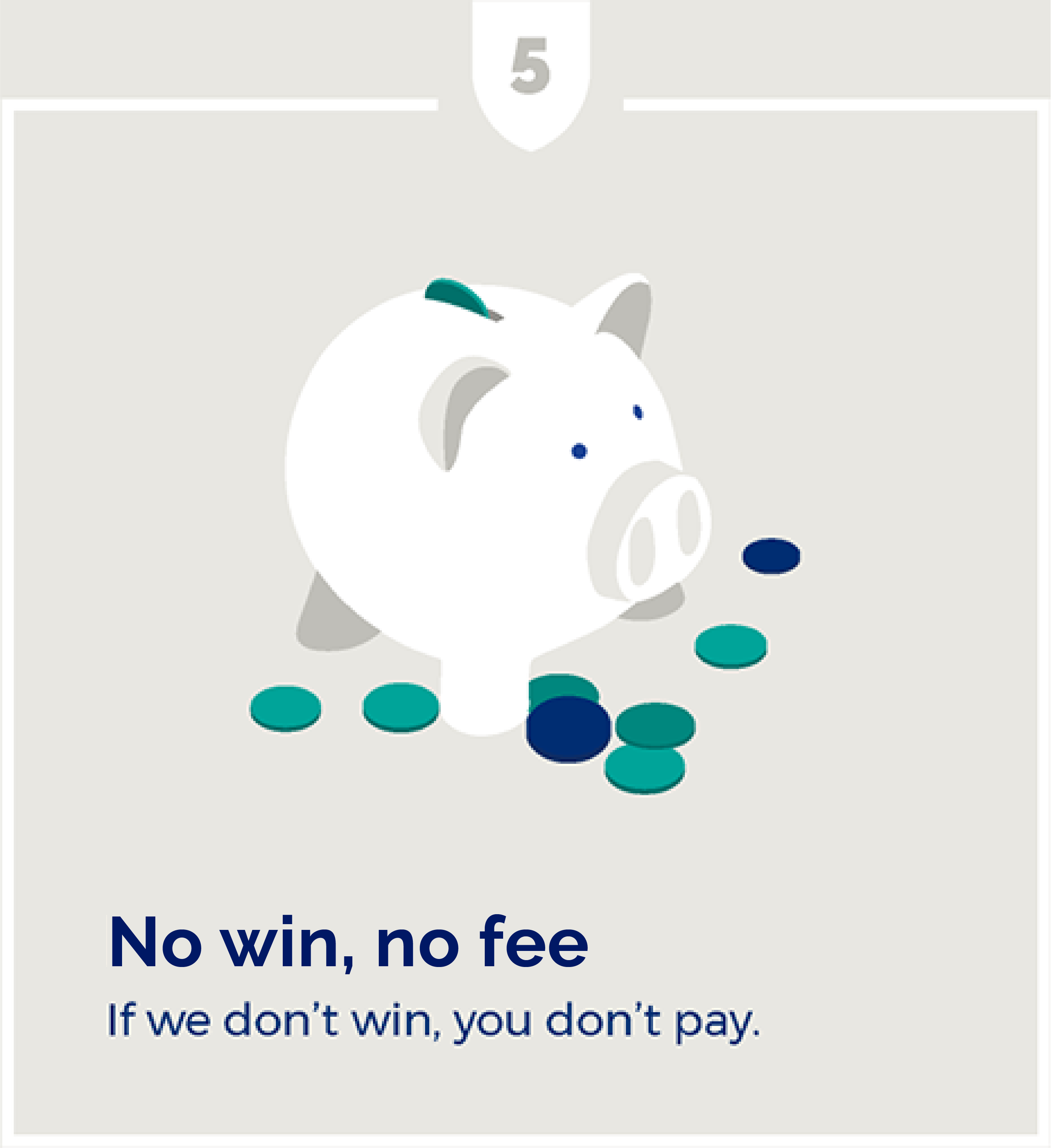 FAQs
What is a Superannuation Insurance Benefit?
Most superannuation funds offer an insurance benefit for insured individuals who suffer an injury, or for their dependants in the case of death. Sometimes the insured benefit is automatically provided to a Member of the Fund. However, not all funds do that. In some Funds, the Member needs to apply for the insurance benefit they wish to claim.
What sort of benefits could you be eligible for?
Total and Permanent Disability (TPD)
You may be eligible for a lump sum payment if you miss work for 6 months or more due to sickness or injury.
Income Protection (IP)
If you are unable to work, Income Protection insurance could give you a monthly benefit for a defined period of time. This could be up to 75% of your gross income.
Death
When a loved one passes away, a lump sum (a 'Death Benefit' ) becomes payable to the policy holder's beneficiaries, such as a spouse or child. You would be surprised to learn how many people neglect to claim the superannuation fund benefits that are owing to them. A quick chat with Zaparas is all you need to prevent becoming one of them.
Trauma
Specific injuries and defined medical conditions may entitle you to a lump sum payment, even if you continue to work.
Do I only qualify to make a claim for IP or TPD if I have a work-related injury?
No, your incapacity does not need to be work related. For example, if you have been in a car accident and are unable to continue working, or if you are suffering from a serious illness that stops you from continuing to work, you can apply to receive these benefits.
How do I know if I'm eligible to apply for these benefits?
Funds differ in their criteria and requirements. Whether the member is entitled to claim or not depends both on the terms of the 'trust deed', as well as the terms of the specific Insurance Policy.
For example, the Insurance Policy of a particular fund provides a definition of IP and TPD. These definitions can differ from Fund to Fund and Policy to Policy. Usually IP is payable 'if a member is unable to do the member's own job from month to month' and usually a TPD is payable only 'if the Insurer determines that the Member has been absent from work due to disability for a period of at least six months and in the opinion of the Trustee of the Fund the Member is unlikely ever again to engage in any profession, trade or occupation for which the Member is reasonably fitted by education, training and experience'.
What information do I need to provide to Zaparas Lawyers in assessing whether or not I have a claim?
Firstly, you need to provide us with your Superannuation Fund Financial Statement dated at the time you stopped work and/or at the time your injury occurred (which ever is the most relevant).
This Statement will indicate whether you were insured at the relevant time and the amount of Insurance you held at the relevant time.
You will also need to provide us with any medical evidence in your possession that will indicate that you were and continue to be unable to return to work, as per the definition of the Fund (see above). Subject to you authorising us to act on your behalf, we can request medical reports from your treating Doctors and appropriate Specialists regarding your injuries or illness with a view for making a claim on your behalf for your insured benefit.
What if I'm already a pre-existing WorkCover, MVA or Public Liability client at Zaparas Lawyers?
In this case, the Superannuation Team are often in an advantageous position to be able to make a better assessment of the likelihood of a successful claim for Superannuation Insurance benefits because we will usually have in our possession vital medical information from your previous MVA, WorkCover or Personal Injury case. Our high success rate in superannuation claims is partly attributed to this as well as to the expertise in this area of the law by our dedicated Superannuation Claims Team.
How long does it take for a claim to be processed by the Superannuation Fund?
We cannot give an accurate time frame in the finalisation of your claim as every Superannuation Fund is different in its requirements, and every claim is different in its facts. However, we have a dedicated team and each member of the team specialises in specific Superannuation Funds to ensure that the requirements of each Fund are attended to methodically and consistently to ensure a speedy finalisation of each claim.
If claims are rejected by the Insurer we are also in a position to appeal the decision and/or initiate court proceedings to have the decision reviewed. This is a rare occurrence and most claims are settled out of Court.